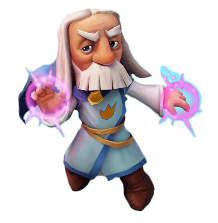 "Heals nearby units who have been injured in battle."
---
Level 1
White Mage is used as a support unit, healing other units whilst they attack Defensive Buildings.
Offensive Strategy
Edit
White Mage is best used when all the nearby Flamethrowers have been eliminated. This can be done by the use of Bears. White Mage is very effective in use when larger troops like Dragons are introduced to protect them.
Specific Information
Edit
| Preferred Target | Attack Type | Housing Space | Training Time | Movement Type | Movement Speed | Barracks Level Required |
| --- | --- | --- | --- | --- | --- | --- |
| All | Ground | 15 | 10m 00s | Flying | 6 | 7 |
| Level | Heal | Hitpoints | Training Cost | Research Cost | Armory Level Required | Research Time |
| --- | --- | --- | --- | --- | --- | --- |
| 1 | 94 | 880 | 10,000 | N/A | N/A | N/A |
| 2 | 106 | 1,122 | 12,000 | | 5 | |
| 3 | 118 | 1,375 | 16,000 | 7,100,000 | 6 | 15 days |
| 4 | 147 | 1,617 | 18,000 | 12,100,000 | 8 | 16 days |